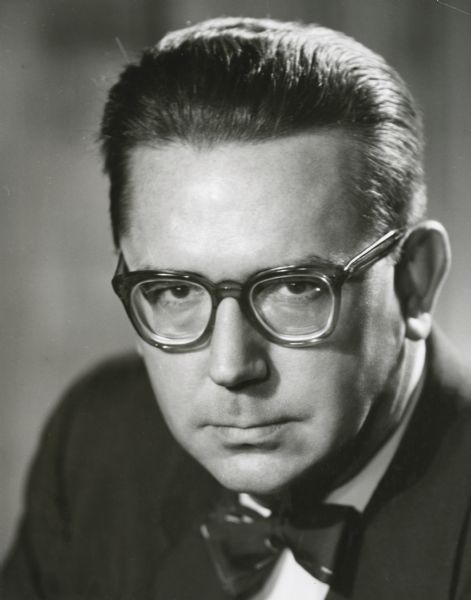 You may not be familiar with name "Rosser Reeves." But some of the advertising slogans he cooked up decades ago still resonate today. Have you heard this one? "M&Ms: They melt in your mouth, not in your hands." Or how about this one? "How do you spell relief? R-O-L-A-I-D-S."
Those are some of the iconic phrases developed by the 1950s ad man. Why are so many of us still so familiar with these slogans — even though some of us weren't around when Reeves created them?
Simple.
Because they work. They get people to say "yes."
Rosser Reeves, who died in 1984, knew a lot about getting people to say "yes." Which means he also knew a ton about persuasion.
The Blind Man
This is one of my favorite Rosser Reeves stories: He was walking down the streets of Manhattan one glorious spring day with a friend, and he noticed a panhandler in the doorway of a building. That individual was holding a sign that read, "I am blind." Immediately, Rosser started riffling through his jacket and his pants pockets.
His friend turned to him and said, "Rosser, are you looking for some spare change? Are you going to help this person out?"
And Rosser said, "No, I'm looking for a pen."
Puzzled, his friend asked, "You're looking for a pen? Why?"
Rosser responded, "I am going to give this person more than just spare change."
Rosser went over to the panhandler, introduced himself and then wrote three more words on his sign — right in front of "I am blind."
What were those three words? "It's springtime and." Which then made the sign read: "It's springtime and I am blind."
Immediately, people on the street began paying more attention to the man and contributing donations. Why? Because his new-and-improved sign created empathy in passersby, and it spurred them to action.
This story demonstrates the power of language, but it also illustrates a key persuasion point: What you do before you do it does it.
In other words, what happens before the ask can affect how targets respond. Know what will prompt people to act, and just do it.
Photo by Raphael Schaller on Unsplash.
https://www.persuasionmatters.com/wp-content/uploads/2019/08/raphael-schaller-GkinCd2enIY-unsplash.jpg
683
1024
Mark Rodgers
https://www.persuasionmatters.com/wp-content/uploads/2017/11/Rodgers-Performance-Consulting-1.png
Mark Rodgers
2019-08-25 12:15:02
2019-08-25 12:15:04
How to Harness the Power of Words