In This Issue

This Persuasion Matters free newsletter provides valuable insights helping you hear "Yes!" more often.
People are talking…
"Lots of great, practical tips presented in an engaging format."
Genevieve Daniels, Children's Hospital of Wisconsin

"Mark is a lightning rod – creating a rapid flashing of ideas and solutions in his listeners' minds."
June Schroeder, Liberty Financial Group

"This is excellent! I expect that when I read something from you it will put a smile on my face. I actually laughed out-loud."
William Jody Gunderman, Vice President of Operations & CFO, John Deere Financial
Mark Rodgers' Tips to Help You

Hear

"Yes!" More Often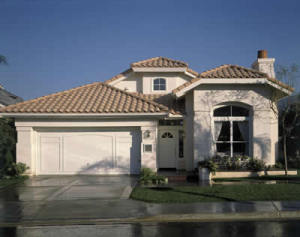 1. The persuasiveness of language, and the language of persuasiveness.
A Wall Street Journal article evaluated real estate ads and language effectiveness. When the ads mentioned "handyman's special" those homes sold at a 50 percent faster rate than average … and at a 30 percent lower price! Those that stated the home was in "move-in condition" sold 12 percent faster. "Starter home" listings sold 9 percent faster.
Those ads that said, "Motivated Seller" actually lowered the sale price and slows sale. The words, "must sell" had no impact on results. When garages were mentioned, sales increased 9.8 percent; fireplaces 6.8 and when a lake was mentioned the home sold 5.6 percent faster.
Here's my favorite: When the advertising copy described the home as "beautiful" it sold 15 percent faster and 5 percent higher price than average.
2. The words you use and the phrases you choose …
Here is some language that will help your persuasion effectiveness.
Savvy is a great word and can be applied so many ways. "Our savviest clients …" or "Our savviest employees …" or "Our savviest managers …" or "Our savviest team members …"
Ok, you get it. People like to either think of themselves as being savvy or they find the term aspirational because they want to be savvy. Either way the person you're communicating with will more likely take your suggestion when you frame it as the "savvy" thing to do.
"Will you …"
"Will you," asks for the active, public and voluntary commitment. This will almost ensure the other person complies with your request. What do you a call a person who says one thing and does another?
"Of course if we don't we could be forfeiting our marketplace advantage."
Lose, surrender, forfeit, forego, are all terms known as "loss language." People are driven much more strongly by what they stand to lose, than what they stand to gain.
3. Most people ramble too long and sound too uncertain.
Concision is crucial. My benchmark? The drive-in movie marquee that read:
Closed for season. Reason? Freezin'!
A whole story in five words.
Here's to you hearing "yes" more often!